Dallas, Plano, And Carrollton Pool Cleaning & Maintenance
Expert Pool Services from MyHome.Pro
Pool Cleaning & Maintenance Services In Dallas, Texas
Make the Most of Your Pool With MyHome.Pro
Pool services in Dallas, Texas, are essential in keeping your pool safe and clean for the summer. In the hot summers of Texas, a pool can be an excellent way to relax and cool down with friends and family. Regular pool maintenance is important to maintain your pool, however. MyHome.Pro and the Sparkle Pool Services team have managed the pools of thousands of Dallas homes throughout our 40-year-long history. We provide maintenance plans and services, so you never have to wonder if you're getting the most out of your pool. Our Pool Services include the following:
Knowing when to service your pool can be challenging, especially if you are a first-time pool owner or have a busy schedule. Keeping up with maintenance, repairs, and complicated pool equipment can feel overwhelming without proper guidance. MyHome.Pro makes it easy to know when to get your pool serviced. We offer consistent scheduling for pool cleaning services and can recommend you the best steps to maintain your pool. Our pool safety services are also available so you can practice the safest measures for using your pool. Putting our safety guidelines in place can make the difference between a fun summer afternoon and a tragic emergency. MyHome.Pro covers it all to ensure that your pool remains safe, clean, and functional this summer. Our goal is to make your home a resort, and with our extensive pool services, you will always be able to relax in your home. Schedule Pool Services With MyHome.Pro!
MyHome.Pro Is Committed To Our Customers
Our Experts Are Our Assets
MyHome.Pro offers unparalleled service in every aspect of our home servicing needs. We proudly provide dependable and reliable customer service in every project we take on. Our trained and certified staff are ready to take on any home or pool services you need. We strive for integrity and excellence in every client interaction and project and believe in putting enjoyment back into your home. We treat every facet of your home as if it was our own. This commitment is our driving force in every action we take and every effort we pursue. We want to deliver value to our clients through our interactions and workmanship.
Our pros at MyHome.Pro is what lets us stand out from the rest. Our team of passionate and dedicated professionals love what they do and take extreme pride in the work they deliver. Rest assured, any home problem you have can be solved by one of our professional technicians. MyHome.Pro invests in our pros to allow them to reach their maximum potential. Investing in our team will enable us to invest in you as our client. With the latest tools, technologies, and training backed by a professional management team, there are little problems we can't solve. Our results speak for themselves as one of the best home service companies in the Dallas area.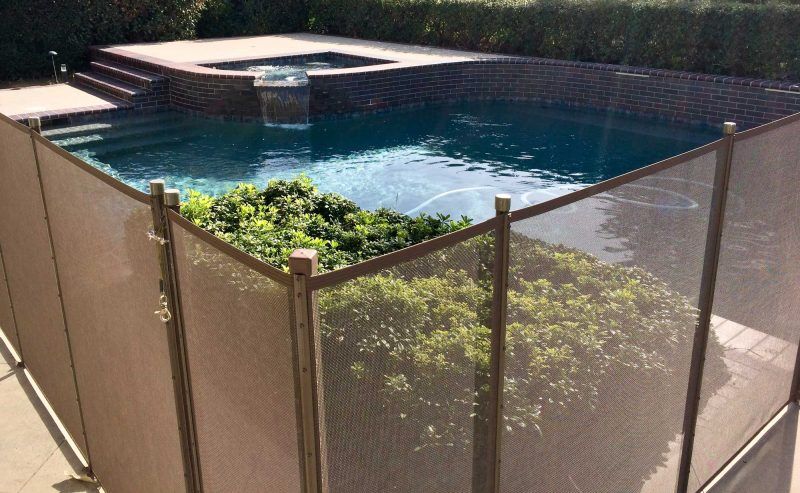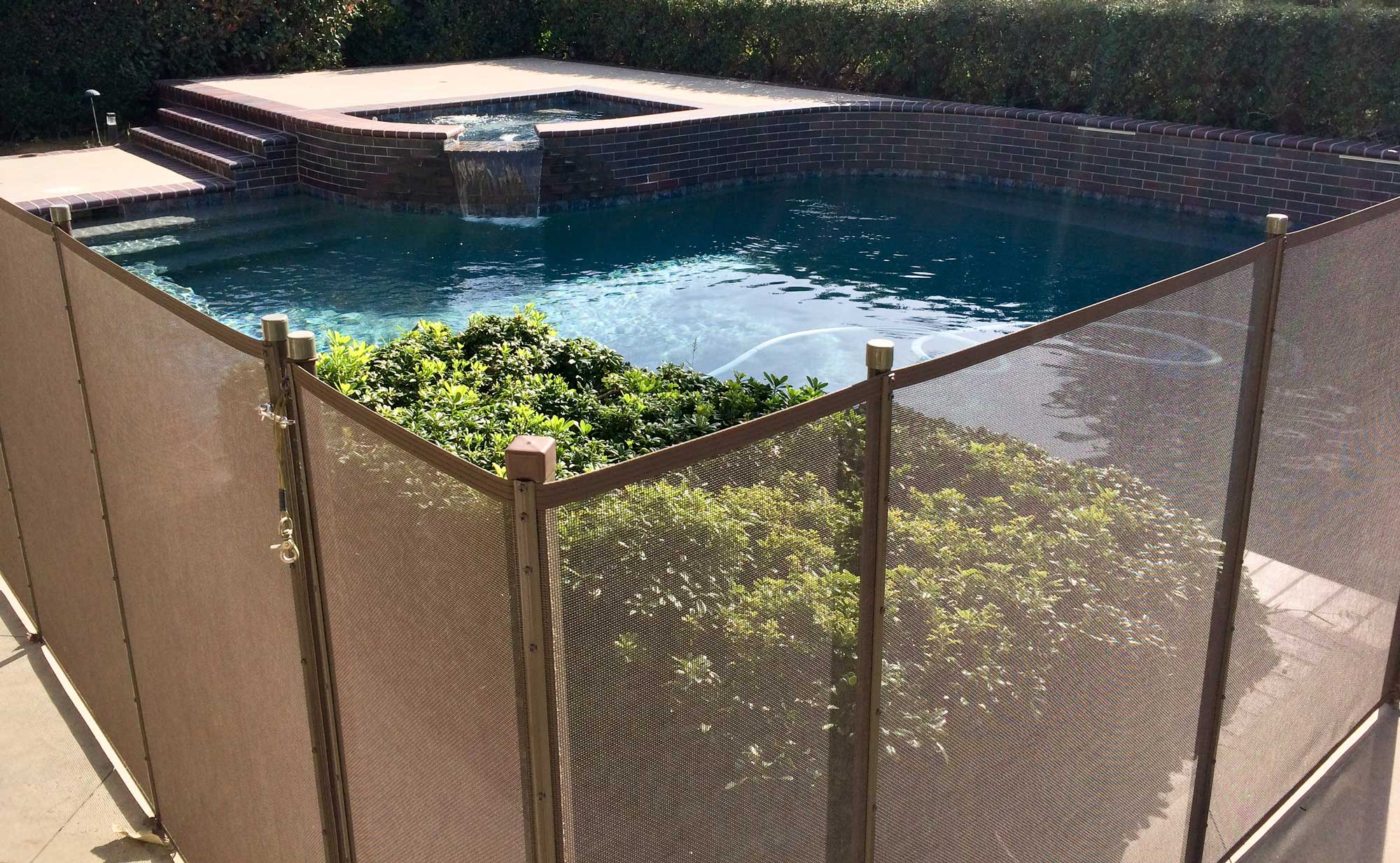 More on MyHome.Pro's
Pool
Services
Our Pool Services
Full-Service For Your Dallas Pool
MyHome.Pro makes servicing your pool easy. We offer everything from pool cleaning and maintenance to repairing and replacing pool equipment. You simply maintain the correct water level and let the pool equipment operate as scheduled, and we can be by each week to handle the rest.
Our pool safety services also provide you with the knowledge you need to keep your pool a safe zone for all of your family and friends this summer. Knowing how to keep your pool safe keeps it an enjoyable and relaxing way to escape the Texas heat.
All of our pool services are done by our team of professional pool experts who can provide you with the guidance and recommendations you need to keep your pool safe and clean all summer. So if you're looking for regular pool maintenance, cleaning, or safety tips, check out our services:
Pool Maintenance And Upkeep
Your pool requires regular maintenance and upkeep in order to keep it safe and useable. This means regularly scheduled pool cleaning and maintenance of pool equipment. We take the guesswork out of your pool cleaning schedule with our Liquid Sparkle pool treatment, designed to keep your pool looking beautiful without harsh chemicals and irritants. Your pool is an investment in relaxation, so let us maintain and operate it while you enjoy your summers swimming with your family. We conduct year-round maintenance, and our professionals are trained in water chemistry, proper operation of equipment, and general pool upkeep.
Pool Equipment Repair And Replacement
Pool equipment repair and replacement specialists are essential to preserving your backyard pool during the hot summer months in Texas. When the temperatures rise, you will want your pool to be able to handle the changes. When your pool malfunctions, however, it can render your pool completely unusable. If you don't know where to turn for effective and knowledgeable pool equipment repair or replacement, MyHome.Pro has comprehensive pool services for safe and effective pool equipment repair or replacement in Dallas.
Pool Safety Services
Your pool should enhance the relaxation and fun of your backyard. You shouldn't have to worry that your pool is unsafe. Learning how to keep your pool safe, even when you are not using it, will ensure that your investment does not become a liability. The knowledge and expertise of ensuring safety in your pool from MyHome.Pro will give you the confidence you need to keep your pool secure and functional with the recommendations from an expert.
Schedule Pool Service With A MyHome.Pro Expert
Making Your Home And Pool Your Resort
MyHome.Pro was founded on the belief that homeownership shouldn't be a hassle. Regular pool services don't have to consume your time. Let MyHome.Pro take over all of your pool needs. Our team of dedicated experts can handle a wide range of home repair, and maintenance needs with a commitment to excellent customer service. We manage our operations with three simple commitments to you as our client:
Integrity

Excellence

Enjoyment
We stand by these values during all of our interactions, service, and projects we take on. When you call MyHome.Pro, you are calling trusted pool service experts dedicated to you. We invest in the latest technology and extensive training to ensure that every technician arriving at your home is ready to meet your needs. From inspection to recommendations and repairing services, MyHome.Pro can make your home and pool a resort.
What Do Our Pool Services Consist Of?
Cleaning, Inspection, And Maintenance
Many different processes go into your pool services. Regular upkeep of your pool is important to maintain a healthy, safe quality of water and to prevent bacteria or dirt from building up in your pool. With regular cleaning, maintenance, and inspection of equipment in your pool, you can maintain healthy water quality to prevent you or your pool from getting sick. When you hire an expert like MyHome.Pro to perform service on your pool, you guarantee that the water in your pool is safe and healthy and all equipment works properly. Here are just a few things included in regular pool services:
Pool Cleaning
Pool cleaning involves a variety of activities necessary to the upkeep of your pool's health. Skimming the surface of your pool to remove floating debris and removing it from the area is a great way to prevent the buildup of dirt and other natural messes. Brushing the sides of your pool can prevent algae, dirt, or chemicals from building up alongside your pool's edge. Vacuuming sediment and debris from inside your pool allows it to remain clear and free of dirt and other growth as well. Keeping your pool physically clean will allow safe swimming without worrying about debris getting in the way.
Pool Maintenance
Pool maintenance can be a little more involved and require more knowledge than pool cleaning, but it should not be overlooked. Weather and the environment can change your pool's chemical composition, which is why it's important to check your pool's chemical makeup methodically and, if necessary, balance the water chemistry using appropriate corrections. Pool valves should also be checked to ensure the flow of water to and from your pool. Finally, a filter rinse will be the ultimate defense between your pool and the natural environment. When a filter gets clogged, it's important to remove any debris. A professional company like MyHome.Pro can handle all of this maintenance.
Pool Inspection
Pool inspection is important to do every so often to ensure the peak efficiency of your pool. Checking your pool's water level ensures that your pool's water circulation and filtration systems will work correctly. If you aren't sure what water level your pool should be at, MyHome.Pro is happy to recommend the correct amount of water so you can maintain the level. In addition to water level, filter pressure should also be assessed to allow your pool filter to work reliably and efficiently. Conducting a filter cleaning at least twice a year will allow for optimal performance for your pool.
Pool Services And Beyond With MyHome.Pro
Your One-Stop Home Services Stop
We work diligently to build and maintain a trusted team of experts for every aspect of home repair, maintenance, and upkeep. In addition to our pool services, we offer HVAC, plumbing, pest control, and appliance repair. A broad skill set sets us apart as your Dallas area home services company. When you make one call to MyHome.Pro, you get access to help with every aspect of your home. From heating & AC services, appliance repairs, and pest control to pool services and plumbing help, we can handle almost any of your home management solution needs. We know it can be challenging to maintain every aspect of your home, and knowing when to schedule regular maintenance can be tricky, so we take the guesswork out of it all. We partner with you to make your home your resort while you relax and focus on fully enjoying your property.
Annual maintenance for every aspect of your home, including heating and air conditioning, air ducts, plumbing, electrical, and your pool, can be exhausting. While this maintenance is critical, it doesn't have to be a stressful hassle. When you join MyHome.Pro's membership plan, you get routine preventative maintenance of your home or business's systems to help ensure peak efficiency of every aspect of your building. In addition, our membership comes with the perks of priority scheduling, service discounts, and more. We handle just about every interior and exterior service for your property, meaning that when you need comprehensive support for your home, you only have to make one call to MyHome.Pro. Check out our membership and enjoy the perks of support for every aspect of your home- HVAC, plumbing, roofing, electrical, pest control, and more.
MyHome.Pro was founded on the belief that homeownership shouldn't have to be a hassle. Whether you're a first-time homeowner or have a busy schedule, MyHome.Pro has the expert team needed to ensure you don't feel overwhelmed by home maintenance. We make it easy by being a one-stop shop for all of your home servicing needs, from pool services to complete residential and commercial projects. We worked diligently to build a trusted, trained team of experts to address a wide variety of home needs, making it easy to make just one phone call to complete your needs. In addition, we provide impeccable customer service with every project we take on so that when we send someone into your home, you know you're receiving prompt and efficient service.
In addition to our wide variety of home services, our team members will demonstrate our principles of customer engagement through respecting your time and home, providing honest and dependable assessments, and informed and research-backed guidance and recommendations. The pros at MyHome.Pro are here for all of your home needs to make your home a resort.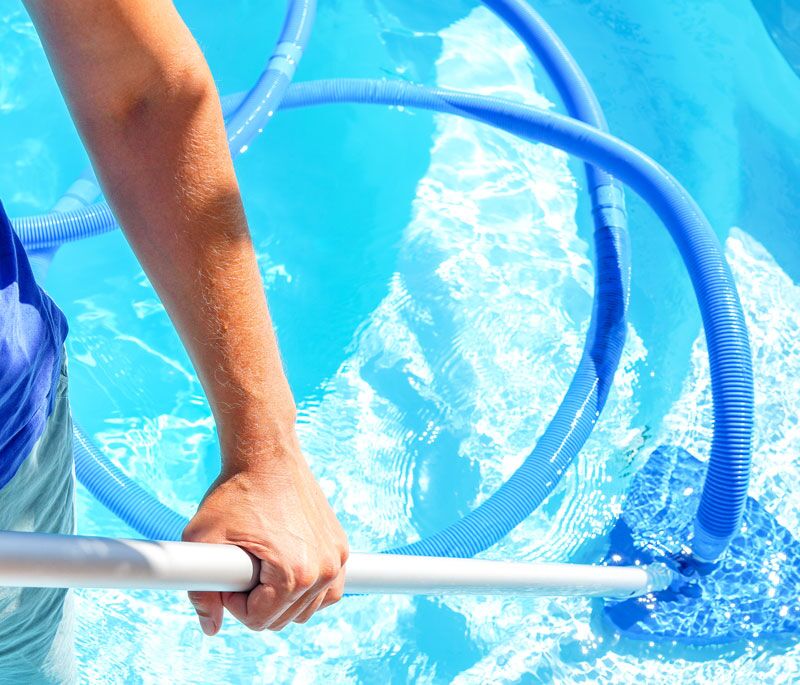 Your Whole Pool Professionals
Our mission from the start has been to take the stress out of homeownership. We handle every residential or commercial project you need, regardless of size. Our comprehensive knowledge and years of experience allow us to understand all components of your home's systems and will enable us to recommend the best solutions for any need that arises. We have the expertise and dedication to finish the job right the first time. In addition, our team is highly trained and will always treat you with the utmost care and respect you deserve. We bring our outstanding customer service to every job we take on, so you can relax with a trusted technician handling your home needs.
We are a locally owned and operated company, so we know how Dallas pools work. We understand the importance of having a functioning pool when you need it during the hot Texas summers. Our valuable team of expert technicians knows how to handle any pool job you need to be done. We are the one-stop shop for pool cleaning, maintenance and upkeep, and equipment repair and replacement. We can get your pool job done right the first time and provide you with a valuable maintenance service so you never have to worry that your pool is falling behind on water balance, cleaning, or outdated equipment.