Appliance Repair Services in North Dallas, Plano, & Carrollton
Innovative Resolutions for Complex Appliance Problems
Honest & Reliable Appliance Repair Service in the Dallas Metroplex
Restoring Home Comfort One Home Appliance at a Time
Home appliances are a vital part of maintaining a comfortable living environment in North Dallas and with appliance repair services from MyHome.Pro, your most fundamental home comfort devices will run longer and operate more efficiently than you thought possible. Although it's common to take these modern advancements as a given in everyday life, a little love and attention from MyHome.Pro will save you money on utility bills and replacement appliances– we may even bring them back from the dead. These appliances are essential pieces of household equipment. They make it so that you can focus less on the duties of daily life and more on what matters to you. Appliances like the refrigerator, dishwasher, freezer, washer, and dryer all perform fundamental tasks that make our days easier.
MyHome.Pro offers trusted repair services for all types of appliances in North Dallas and surrounding areas because we know we can help you take your life back. When these systems break down, we quickly register the inconvenience as it costs us our time, money, and comfortability; with our help, your home appliances will last longer, run more efficiently, and resist breakdowns.
The unparalleled repair technicians at MyHome.Pro can have your appliances running smoothly again in no time, so don't wait to give us a call– get the appliance repair service you need to silence the chaos at home.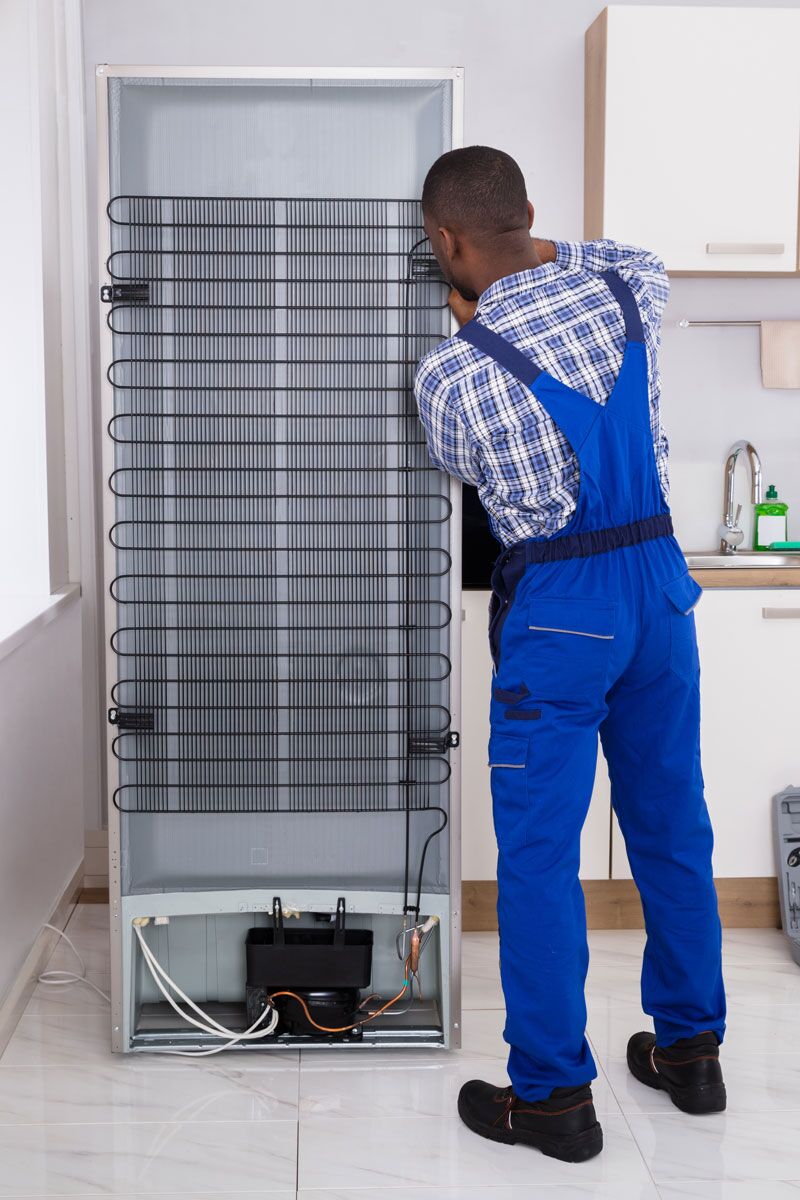 Effective Appliance Repair Services for Greater Peace of Mind
Resolving Complex Issues for All Types of Appliances in Dallas, Texas
MyHome.Pro is the leading solutions provider for appliance repairs in Dallas, Texas. Whether it be the stove you cook on or the box that keeps your food fresh, home appliances play a significant role in our lives– especially in the kitchen. Still, appliances outside of the kitchen, like your washer and dryer, save countless hours on handwashing clothes.
At MyHome.Pro, we understand that life can become unmanageable without these aids and ensure that our qualified technicians can solve any problem with any appliance or brand quickly, meticulously, and thoroughly. As a result, our equipment services can optimize your life, encourage old appliances to run more smoothly, and save you money on expensive repairs, breakdowns, and replacements.
Our commitment to your quality of life separates us from other home service providers. It is the reason North Texas comes to MyHome.Pro for all their appliance repair services. Our honest, reliable, and meticulous technicians take the time to thoroughly diagnose complex issues, implement long-lasting solutions, and formulate prevention techniques so that you don't continue to have the same problem in the future.
We service all the major appliance brands, including Kenmore, LG, Samsung, KitchenAid, Whirlpool, GE, Maytag, Frigidaire, and others. Additionally, we can repair all appliances including, but not limited to:
Refrigerators

Freezers

Dishwasher

Microwave

Ice maker

Oven, range, stove
Grills (home kitchen)

Washers and dryers

Garbage disposal

Compactors

Ventilation fans

Wine coolers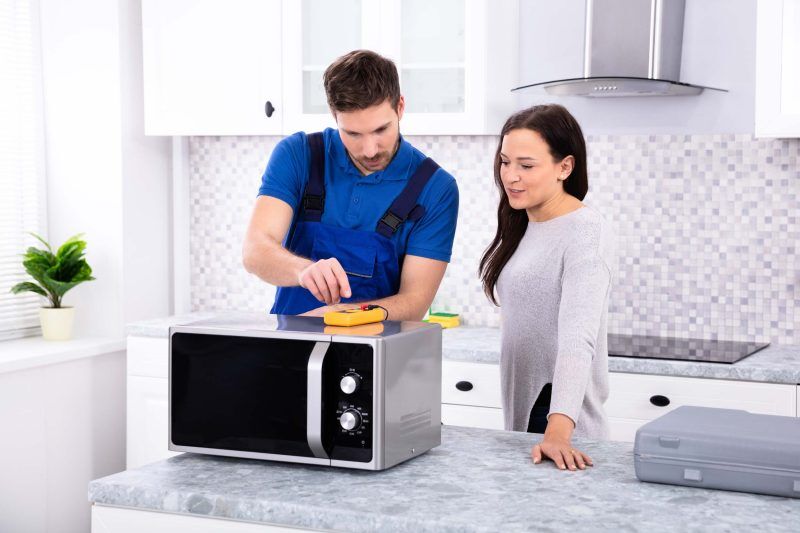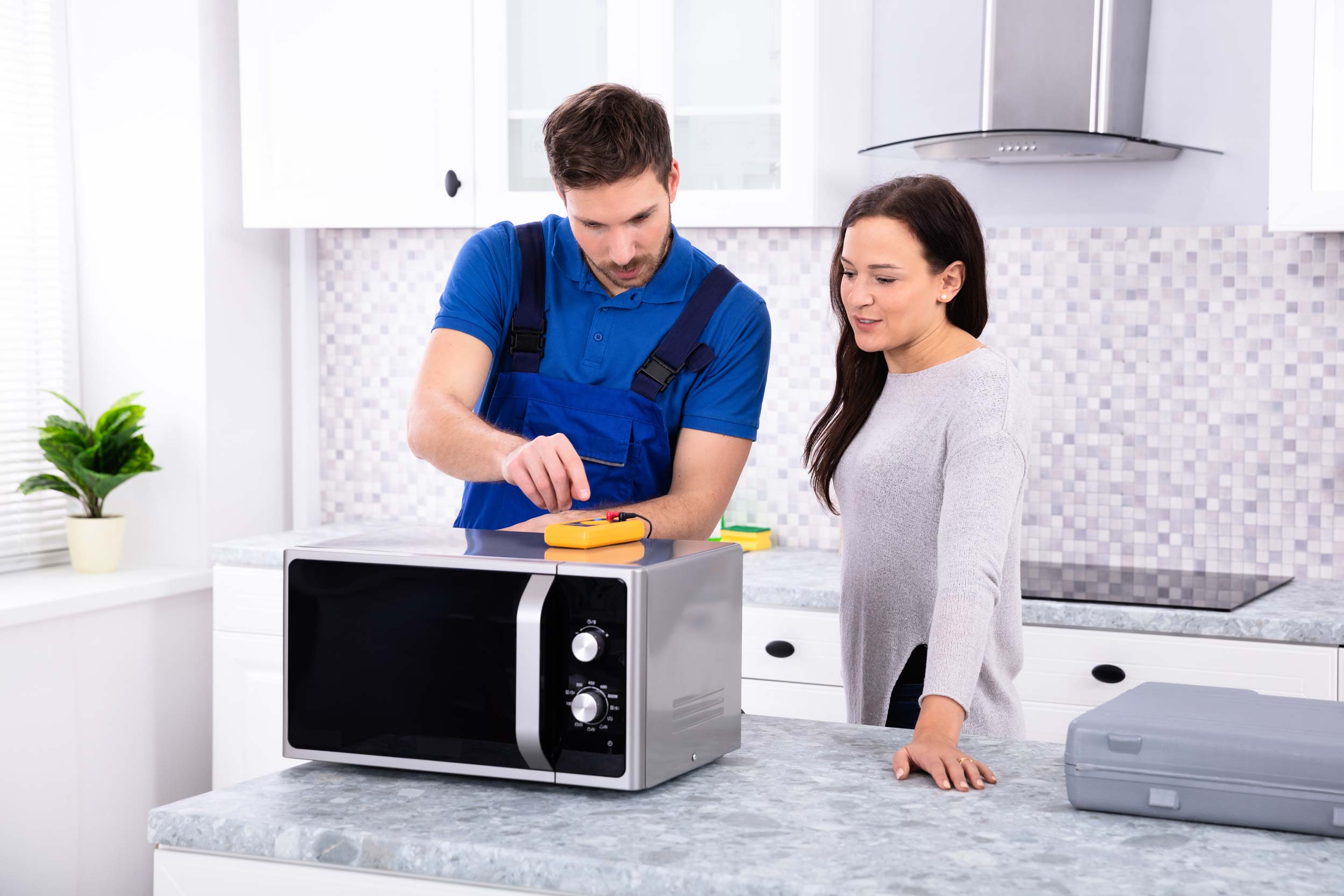 More on MyHome.Pro's
Appliance Repair
Services
The Definition of Quality
How Professional Appliance Repair Specialists Should Care
At MyHome.Pro, we prioritize listening and understanding in our client relationships. This customer-first approach separates us from other home service companies in North Dallas because meeting your unique needs is more important to us than completing a job. We strive to simplify your home comfort experience by offering personalized services that cater to your individual needs.
We believe in transparent and trustworthy service. When diagnosing and addressing problems, our Pros will ensure that you fully comprehend the issue, its cause, our solution, and tips to avoid the same problem in the future. If we cannot fix it, we'll guide you through choosing a new system and assist with installation. Either way, you can count on us to keep you informed throughout the process.
At the end of the day, we strive to break boundaries and raise the standard of home care. Our goal is to provide superior appliance repair services and improve the overall home service experience for homeowners in North Dallas. There are several appliance technicians in North Texas, but we can promise none of them to match the range of services or depths of care we offer.
So if you are looking for appliance repair services, choose us for a provider that genuinely cares about you.
6 Warning Signs Indicating Trouble
Recognizing Your Need for Professional Appliance Repair Service
It is a challenge to understand the complex repair needs of home appliances, causing most homeowners to replace the most costly appliances in their homes prematurely. Still, advanced knowledge of what signs point to trouble can save you money and discourage future repairs– or replacements– on your most essential home appliances.
You should contact an expert at MyHome.Pro for appliance repair service if you experience any of the following:
The Appliance Stops Responding

The Appliance's Performance is Declining

Your Utility Bills are Increasing Significantly and Unexpectedly

The Appliance is Leaking– Especially if the Leak is Pooling

The Appliance is Making Grinding Noises or Any Other Sounds Out of the Usual

There are Unusual Smells While the Appliance is in Use– Particularly if it Smells Burnt
At MyHome.Pro, we take your comfort and security very seriously. We refuse to take chances. Therefore, our Pros give your appliances a complete and thorough assessment, provide honest recommendations, and explain all of your options in detail before starting any work.
We dedicate ourselves to seeing that you get the care in service that you deserve, so if you are currently struggling to find reliable appliance repair services, contact our team– your comfort will thank you.
Can We Fix it, or Should You Have it Replaced?
How to Tell When Your Old Appliances are Too Far Gone to be Saved
Homeowners often wonder whether they need appliance repair services or a full-on replacement. The answer largely depends on your appliance's age and scope of the problem. However, most people don't realize there is a tried and true way to make the right decision.
Every appliance has a life expectancy and can run without fail for many years with the proper care, but they all wear out eventually. Opting to replace appliances under seven years old can be a wise financial choice if your expenses equal 50% of what it would cost to replace them. The repair cost could be enough for a down payment on a new appliance and reduce your risk of costly repairs in the future. On the other hand, devices nearing their expiration date require closer monitoring. Systems older than 7 and 10 only require their corresponding bills to meet 10% – 20% of what it would cost to replace them. The reasoning is that long-term savings from their upgrade will quickly make their money back.
The relationship between age and cost gives insightful guidance on repairing or replacing your home appliances. However, consulting with one of our appliance-savvy technicians can also provide expert advice on the most efficient and effective course of action. We are always available to answer any questions, so connect with us today!
Preventing Further Damage
5 Steps to Extending the Life Expectancy of Your Home Appliances
Proactive and preventative maintenance is the best way to maximize the value of your home comfort equipment. While sometimes uncomfortable, these tasks prevent appliance repairs, prolong life expectancy, and keep energy costs low. Of course, best practices will differ from system to system, so you must refer to your user manual for specifics. Still, some general maintenance tips can get you started.
Replace the Filters

– almost every appliance uses filters to keep dust and debris from accumulating in vital system parts. When you ignore dirty filters, the machine has to work harder to do its job and runs the risk of overheating.

Check the Vents

– Periodically check the vents in appliances like your microwave to ensure nothing blocks the air flow.

Regular Cleanings

– Food, calcium, and other forms of build-up affect the performance of your appliances. Systems, especially those that come into contact with unfiltered water, run the most significant risk because calcium and magnesium particulates can build up and cause excessive damage.

Condenser Coils

– Check the coils periodically to ensure they are clean and remain unclogged.

Inspect the Hoses – Many appliances use hoses to move water around. Checking these lines ensures no leaks, cracks, or kinks hinder performance.
Leading Appliance Repair in the North Dallas Home Comfort Industry
How MyHome.Pro Stands Out of the Crowd
At MyHome.Pro, we prioritize honesty, integrity, and reliability in all aspects of our business. We aim to ensure premier appliance repair services and an outstanding customer experience for North Dallas homeowners. However, no matter how well-maintained your appliances are, issues can still disrupt your routine. That's why it's crucial to have a trusted plumbing company that can offer dependable advice and high-quality service when needed.
Our services offer many benefits, but here are just a few that set us apart:
Guidance & Recommendation – We equip our technicians with comprehensive knowledge of all home appliances. We pride ourselves on staying current with the latest technologies because it ensures you don't have to overspend on unnecessary repairs. We strive for long-lasting and reliable solutions, so you can trust that our recommendations are the most advantageous for your situation.
Tools & Resources – We prioritize both rapid diagnostics and effective repairs. Essential to achieving this is equipping our experts with the latest resources and technologies to stay sharp. A significant aspect of this is our training program. While our technicians already bring years of education and training to the table, we're constantly reinforcing and expanding their knowledge to maintain the highest quality standards.
Lasting Solutions – As appliance repair service specialists, we don't accept quick fixes or cut corners. We've built our industry reputation on integrity and take pride in providing reliable, long-lasting solutions. With our skills, experience, and expertise, we can tackle any challenge and work closely with you to prevent future issues. Trust us to do the job right the first time with pride and professionalism.
Warranties & Insurance – The home comfort industry is not always the most honest or authentic industry, so finding a trustworthy company is challenging. When you use MyHome.Pro services, you are choosing confidence in your appliances. We maintain valid licensing and certification to perform repairs and installations for every different kind of appliance. More importantly, we keep our insurance current so that your interests are attended to first in the case of an emergency.
Finding the right specialist is never easy but with MyHome.Pro at your side, you never have to worry about the quality or authenticity of service you are receiving. Instead, experience a different kind of home comfort service this time- we look forward to helping you restore comfort at home!
The Advantage of Using Professional Appliance Repair Services
Trusted Service Encouraging Quality Results
Malfunctioning appliances can quickly disrupt your routine, and it is natural to think fixing them yourself is the quickest way to get it fixed. However, as the leading solutions provider for appliance repair service in North Dallas, Plano, and Carrollton, we are here to tell you it's rarely as simple as following a how-to guide downloaded from the internet. One wrong step could lead to the whole system breaking down, and the worst part is that you may not even know something is wrong until it is too late. Homeowners often think they have resolved the issue until it happens again a week later with more extensive damage to valuable components. What would have been a simple repair for a professional before is now a significant and expensive problem that will most likely result in a replacement.
At MyHome.Pro, we take a different approach to appliance repair. We don't just fix the issue; we ensure it stays fixed. So rather than finding yourself lost without the conveniences of daily life, speak to a Pro from the start– we will have your home appliances up and running like new so quickly that you won't even have time to finish downloading that DIY guide.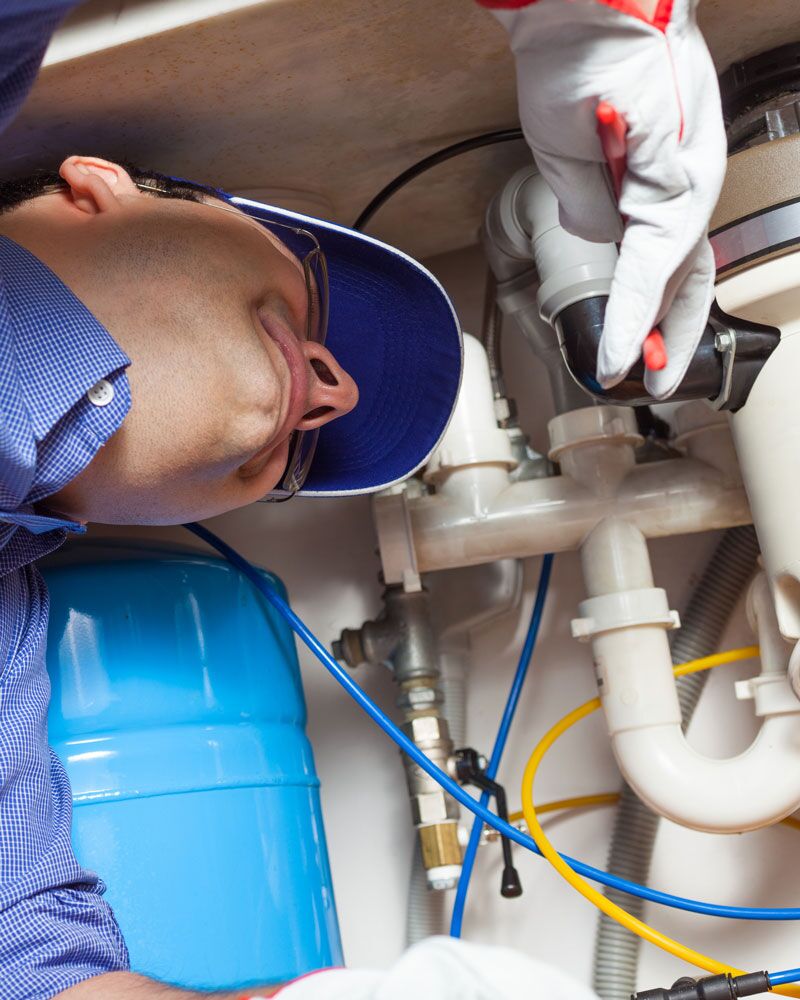 Friendly and Knowledgeable MyHome.Pro Specialists Await Your Call
MyHome.Pro is proud to be the leading appliance repair service provider in North Texas. No matter what appliance is giving you trouble, whether it be your refrigerator, washer and dryer, or even wine cooler– our Pros provide the most effective long-term solutions.
You shouldn't have to worry about your home appliances– their benefits should exist in the background. But, unfortunately, their malfunctions do not, so we provide a stress-free experience for all your appliance needs. Appliance repair services from MyHome.Pro gives you peace of mind knowing we will handle your concerns urgently and carefully. So if you are struggling with home appliance repairs in North Texas, make the Pros at MyHome your first call! We look forward to restoring comfort to your home.