Top-Rated Air Conditioning Service in Dallas, Plano, & Carrollton, TX
Industry Leading Air Care Serving North Dallas by MyHome.Pro
We Have Everything You Need for Reliable Air Conditioning Year 'Round
Install, Replace, Repair, Maintain, You Can Trust Our One-Stop AC Shop
At MyHome.Pro, we have everything you need to ensure your air conditioning system works as intended throughout the year, no matter what. Our certified specialists have the knowledge and in-depth experience to perform comprehensive and quick diagnostic services. They also have the expertise to effectively repair or replace the parts suffering from any issue found. Not only do we fully understand all aspects concerning reliable a/c, but we have a strict commitment to customer service that exceeds expectations.
We understand how important it is to have an air conditioner that can efficiently maintain comfortable temperatures and quality indoor air– especially in North Texas– so our team prioritizes effective and thorough training for all our technicians. In this way, we can ensure high-quality a/c services every time. From minor repairs, part replacements, and fresh installations to preventative and proactive maintenance services, our professionals have the education, certifications, and licenses to guarantee long-lasting customer solutions at an affordable price.
No matter what your needs are or how in-depth they go, MyHome.Pro has the experience to help. Every day we do what we can to push boundaries and provide better solutions than previously. We are not content with being your average air conditioning company; we love taking the time to ensure our customers get what they need. Once we diagnose the problem, we will work with you to find the best solution for your home and budget. With our knowledge and expertise, you can rest assured your a/c will operate worry-free for many years.
So if you are looking for reliable air conditioning regardless of the season, you've come to the right place. We are here to ensure you stay comfortable in your home and safe from extreme temperatures. Connect with the team at MyHome.Pro today for quality a/c services that satisfy repair, replacement, installation, and maintenance needs on the first go!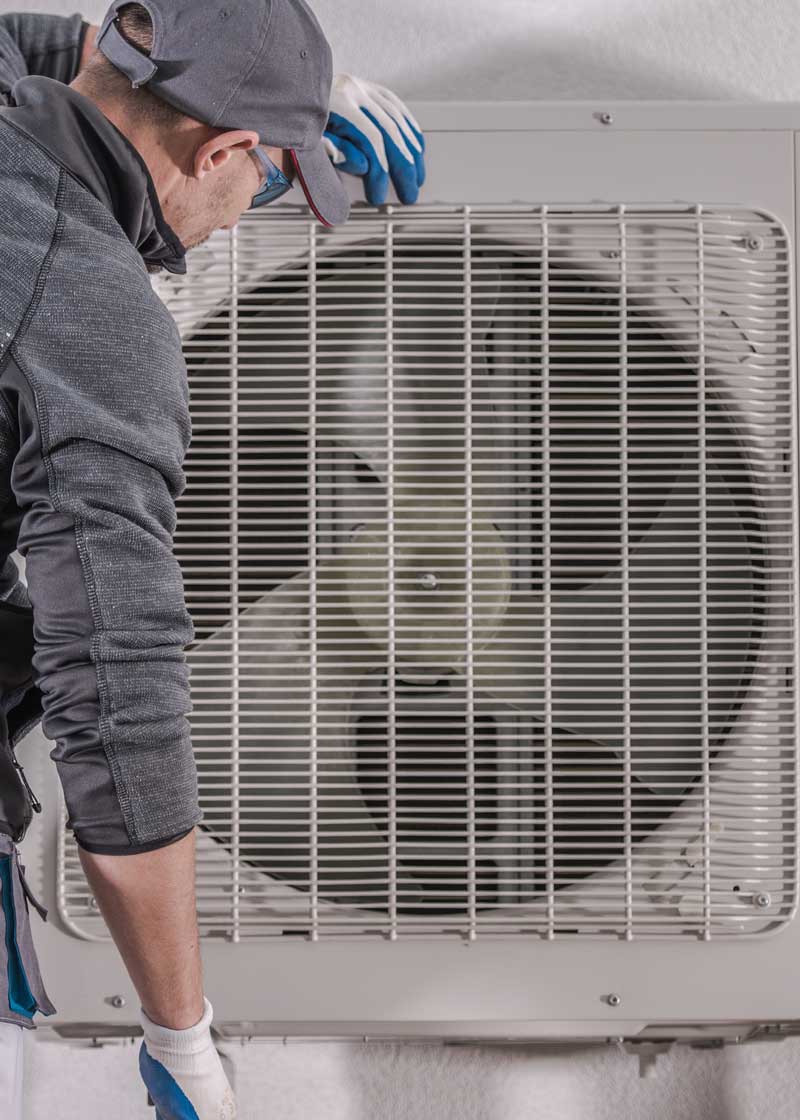 An Air Conditioning Company Tending To AC Issues Wherever They Occur
Air Conditioning Service for Residential and Commercial Concerns
MyHome.Pro proudly offers air conditioning services based in North Dallas for both residential and commercial properties. No matter what brand, model, or type of air conditioner you have, our technicians are well-versed in identifying and rectifying any issue. Additionally, we can help you repair or replace malfunctioning parts, maintain efficiency, or completely restart with a new system.
The MyHome.Pro team offers a thorough diagnostic service built around a deep understanding of HVAC and the components that support it. Our comprehensive analysis identifies any underlying problems and helps us form solutions with the best possible outcome.
When it comes to a/c service, you must have a company with expertise on your system– especially regarding commercial a/c. Specialized skills are important because they are larger and more complex and require different skills to effectively repair issues long-term. Fortunately, our technicians have experienced countless air conditioning systems over the years, enabling us to identify issues quickly and resolve them accurately.
We understand how important it is to keep your property cool, especially when operating your business. If you are looking for a commercial air conditioning company in North Dallas, Plano, or Carrollton, then give us a call at MyHome.Pro.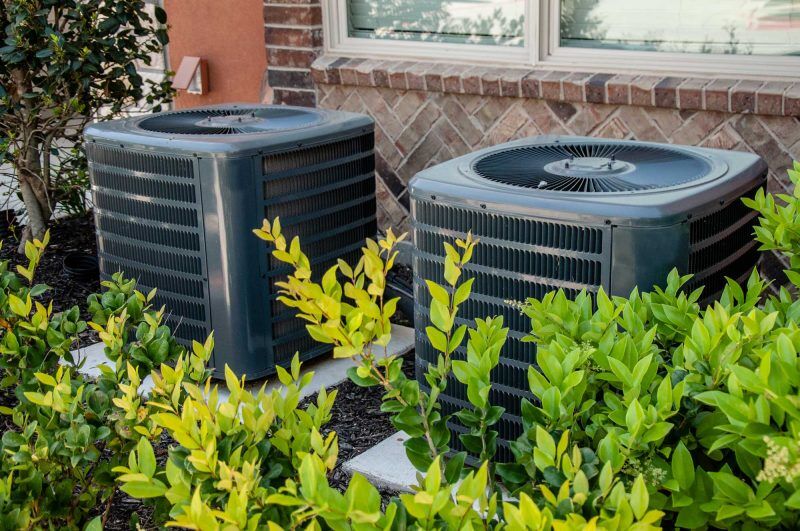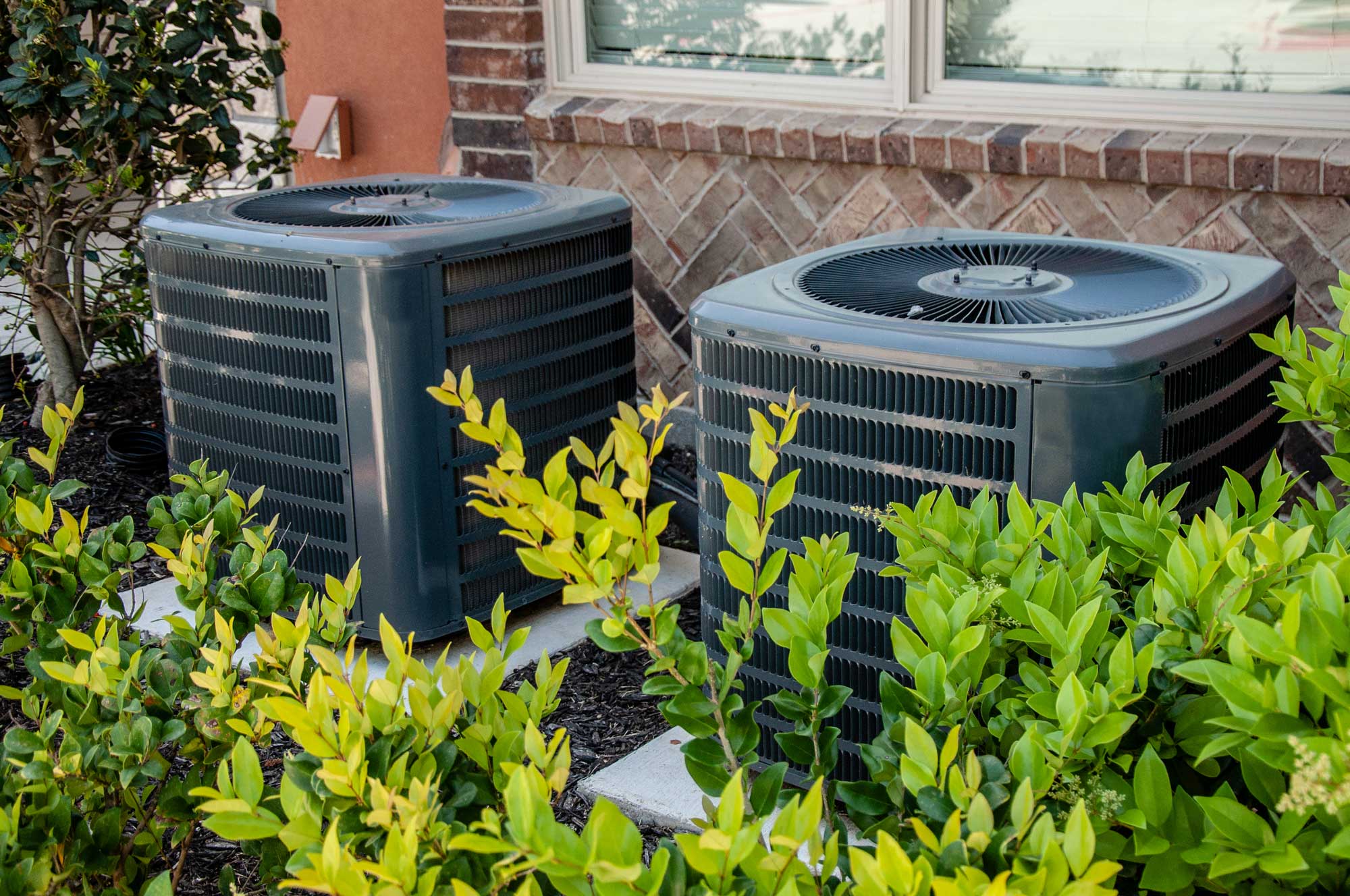 More on MyHome.Pro's
Air Conditioning
Services
Dallas-based Air Conditioning Company Dedicated to Quality Repairs
Installation, Replacement & Repairs to Keep Your AC Running Seamlessly
As the leading air conditioning company in North Dallas, we have made it our mission to provide reliable A/C services with long-term solutions and above-and-beyond customer service. We are committed to honesty, integrity, and reliability so that every job we take is successful in your eyes and ours. Air conditioners are complex pieces of equipment, so we offer a wide variety of services that can fully accommodate all HVAC issues, including diagnostics, minor repairs, part replacements, new installations, and maintenance.
Our team is capable of quick and efficient diagnostic services using the latest advancements in industry technology. First, we diagnose your issues in complete detail and explanation because we want you to know what is happening and understand the implications. From there, our knowledgeable technicians can offer reliable and effective suggestions to help you find the best solution for your situation, including parts, necessary repairs, beneficial repairs, things to watch out for, etc.
If we conclude it is time for a new system, our team stands with you every step, helping you through the twists and turns of finding a new air conditioning system and replacing the old one. Additionally, we understand the importance of staying on budget for these things, so we will always help locate the highest-quality parts and equipment for a price that satisfies your wallet.
Customer satisfaction is our top priority at MyHome.Pro, and we are proud to say that your a/c needs will be 100% satisfied with our services. Whether you have a few screws loose or a malfunctioning blower motor, we have what it takes to solve your problem. With the right experts, you can rely on comfortability in the home or office. Contact one of our expert HVAC professionals today to schedule a consultation– We look forward to helping you stay cool and comfortable!
Knowledgeable Technicians With Expertise in All Major Air Conditioners
Reliable Air Conditioning Service For Cooling Units of All Kinds
When it comes to the comfort of your home, you want specialists qualified to diagnose and repair your equipment specifically–especially concerning air conditioning. As top-rated professionals in the HVAC industry, our team of a/c technicians are expertly trained and licensed to work on all major types of a/c units. From central air to ductless mini-splits, we deeply understand their inner workings and what they need to function optimally. In addition, our knowledge of the latest in a/c technology and brands allows us to follow through with any installation, repair, or replacement you need.
No matter what you need– whether it be a tune-up or repairs on your current a/c or the need to completely reinstall a new unit– our technicians want to help you make your space a more comfortable place to be. Therefore, we offer our full list of services for the following air conditioners.
Central A/C and Traditional HVAC Units – Central a/c is the most common type of cool air handler. It uses an outdoor condensing unit, air ducts, and coils to evenly control your home's temperature. Our technicians know these machines front and back. Therefore, we can confidently repair or replace any problem you have with these systems quickly and efficiently.
Ductless Mini-Split A/C – Mini-splits are known for their energy efficiency, providing precise temperature control anywhere in your home. These systems operate on zones and typically have multiple indoor units. They do not use air ducts like traditional a/c. Instead, they connect to an outdoor unit through lines of refrigerant. Our team has experience with all mini-split types and can meticulously care for their systems' service needs, from installation to repairs. MyHome.Pro split service ensures you get the most optimal performance at the lowest cost to your utilities because it pays to be comfortable.
Heat Pumps – Heat pumps are a great way to both cool and heat your home. They are relatively new technology but have been gaining popularity in North Dallas because of their ability to control temperatures effectively throughout every season. Switching to a heat pump is an investment, but our team can help you decide if it is the right choice for your home and provide reliable installation to get you started. We also offer repair, replacement, and maintenance services that keep it running smoothly so that your home stays comfortable.
Commercial A/C – Commercial HVAC is not a job for the light-hearted; if you are looking for commercial services, you need to find a professional that is comfortable working on these much larger, much more complex pieces of equipment. If you live in North Dallas and are looking for a reliable air conditioning company you can trust has the training and experience to diagnose and repair your commercial a/c without a misstep, MyHome.Pro is here to help. We understand the importance of having reliable a/c for your business and will work quickly and efficiently to get you back up and operating in no time.
Nothing beats a job done right the first time and moving on, but these systems are complex. It makes it that much more important your air conditioning company has proven skills and experience with your kind of a/c. We take pride in our work and follow every rule and regulation during installation and repairs to ensure long-term home health and safety.
No matter the air conditioner, no matter the problem, MyHome.Pro provides reliable and honest A/C solutions–always delivering quality service.
The Major Components That Define Your AC
Understanding the Parts That Bring Your Air Conditioning Unit to Life
Your air conditioning unit is a complex machine comprising several components that must all work together to function properly. Each component is important, and any issue with one of them can cause serious problems. The major components of your air conditioning unit include the compressor, condenser, evaporator coil, blower unit, and thermostat.
The compressor acts as the engine. It compresses refrigerant gas and circulates it through the system.
The condenser coil puts pressure on the refrigerant gas and causes it to change states into a liquid. As a result, heat from your house held by the gas is released outside.
The evaporator coil lives inside your home near the a/c unit. It is the part responsible for pulling heat out of the air inside. Once it leaves the evaporator, it is compressed once again, and the process starts over.
The blower unit and air handler work with the air ducts to disperse cool air throughout your home and push hot air toward the evaporator coil.
Finally, the thermostat acts like the brain of your a/c. It tells the system when to turn on, how much cool air is needed, what temperature it should be, and when to turn off. The entire system will be useless if your thermostat is not functioning properly.
Signs You Need a Professional Air Conditioning Company
Your air conditioner should be pretty consistent, so if you notice changes, it may be time to call a professional.
Call the professionals at MyHome.Pro if you notice:
Warm On Start-Up

Decreased Air-Flow

Cycling On and Off

Unusual Levels of Humidity

Leaking

Odor

Noises

Drafts Where They Shouldn't Be
The Best Way to Get More Out of Your Air Conditioning
Comprehensive Maintenance That Encourages Efficiency & Extends AC Life
Even with high-quality A/C, you may still run into problems occasionally. However, you can avoid many major problems and emergency breakdowns with proper care. That is why staying updated with maintenance tasks is important, from regularly changing the filters to scheduling preventive and proactive maintenance. Proper maintenance has many benefits; however, one of the most significant is how ensuring your equipment's optimal performance will increase its lifetime value.
When a professional checks in on your air conditioner at predictable intervals, you can stay ahead of minor repairs and have them fixed before they become big problems. This constant and meticulous attention to the inner workings of your A/C also ensures that no one component has to pick up the slack for another. When the work is evenly distributed, an air handler can perform quickly and precisely, maintaining the temperature with relatively little strain. Conversely, if parts continue after their natural life expectancy, they can add stress to the other components and cause them to wear out more quickly.
MyHome.Pro can help you get the most out of your air conditioning system through regular and preventative maintenance service that restores efficiency, prevents emergencies, and satisfies your budget. Our staff is well-versed in in-depth system inspections and diagnostic services that allow us to help you fine-tune any minor issues forming. This attention to detail guaranteed in our maintenance visits will save you money in the long run. In addition, it reduces unexpected repairs, cuts out unnecessary ones, and prevents damage to additional components. Whether your air compressor, vents, condensing unit, heat exchanger, or beyond, no irregularity is out of the question for our pros. Not only will we have your units running like new in no time, but their optimization will reduce your electricity bills as energy waste and added strain decrease.
To make things even easier, we offer elite memberships so that you can achieve and maintain whole home comfort no matter what area needs assistance. These maintenance plans give you access to all essential a/c services, pest control, pool services, plumbing, and more. So if you are looking for an air conditioning company in North Dallas– look no further. Call us today to learn how our thorough inspection and tune-up services can revitalize your home comfort and keep your a/c running smoothly.
Everything You Need To Understand Your Air Conditioning Unit
What It Is, How It Works, & Why It Matters
Texas weather stays hot most of the year, and our humidity levels never seem to come down, making air conditioning units the most important home appliance in North Texas. Air conditioners remove heat and moisture from the inside of a building to cool them down. The cooling process begins as the system pulls air in from outside. The hot outside air passes over the evaporator coil and uses refrigerant to cool it down. This freshly cooled air is then cycled into your home through air ducts as heat is pulled out and released into the atmosphere.
A/C units are complex, and every part must operate harmoniously to effectively and efficiently control your home's temperature. Unfortunately, when one component begins breaking down, another part has to pick up the slack. This causes additional wear and tear, more frequent repairs, and a shorter lifespan. Having a basic understanding of the components that make up a cool air handler, how it works, and what to watch out for will help you take better care of your HVAC equipment overall, but it will also benefit you when it comes to finding a reputable air conditioning company.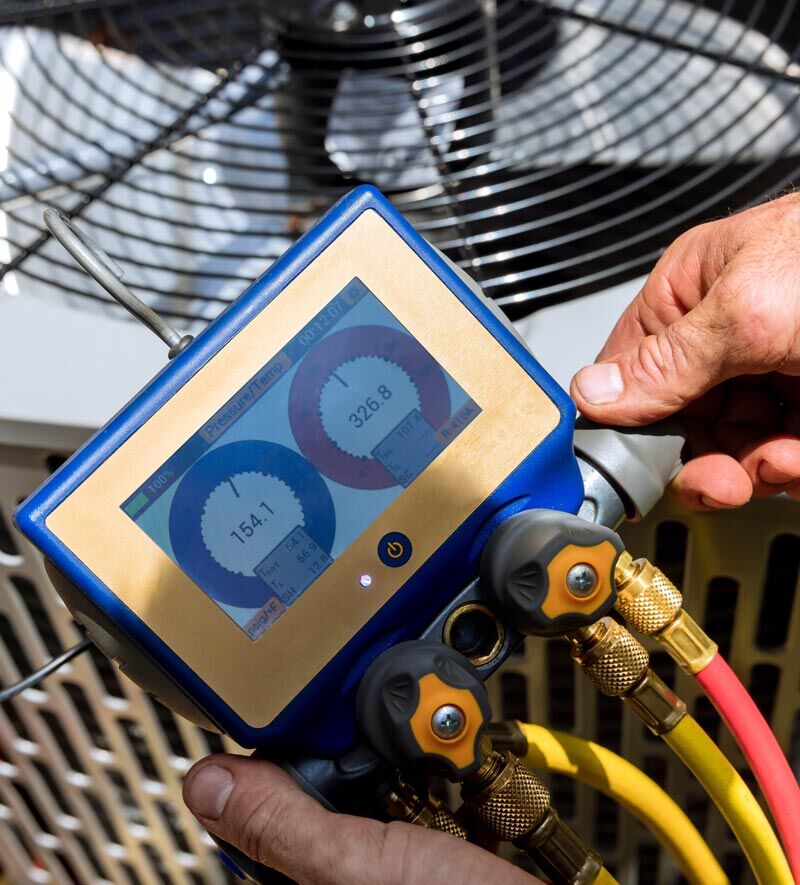 Reliable Air Conditioning Service For Consistent & Comfortable Cooling
The Leading Air Conditioning Company in North Dallas, MyHome.Pro
If you are looking for a reliable air conditioning company in Dallas, Plano, or Carrollton, look no further than North Texas' leading home comfort provider, MyHome.Pro. Connect with us today and bring comfort back into your home.