Dallas Whole Home Comfort Specialists
Quality HVAC, Plumbing, Pool Services, and More!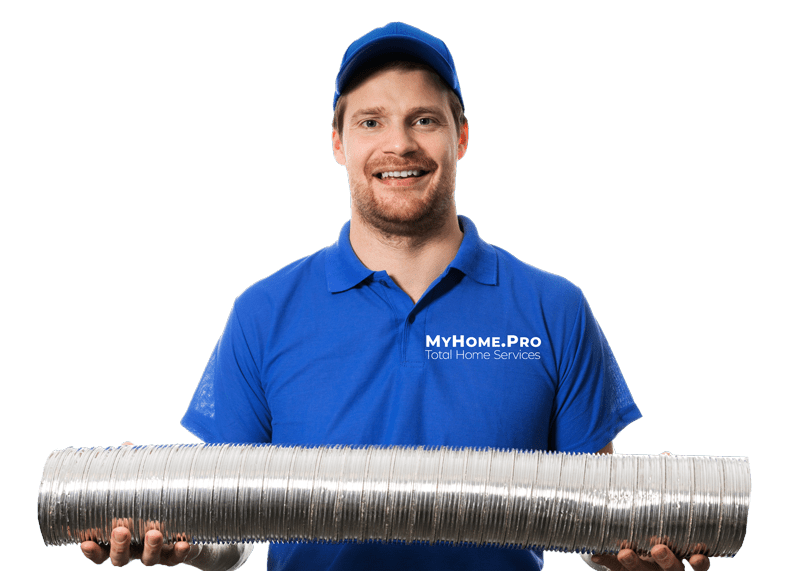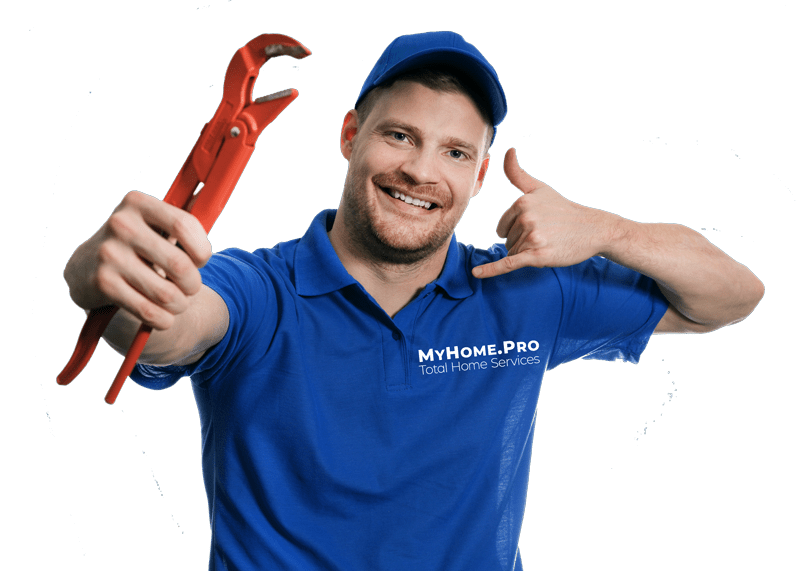 Texas Approved HVAC Specialists for Whole Home Comfort
Stay Cool Year 'Round. Reliable Heat When You Need It
Prevent Discomfort by Calling MyHome.Pro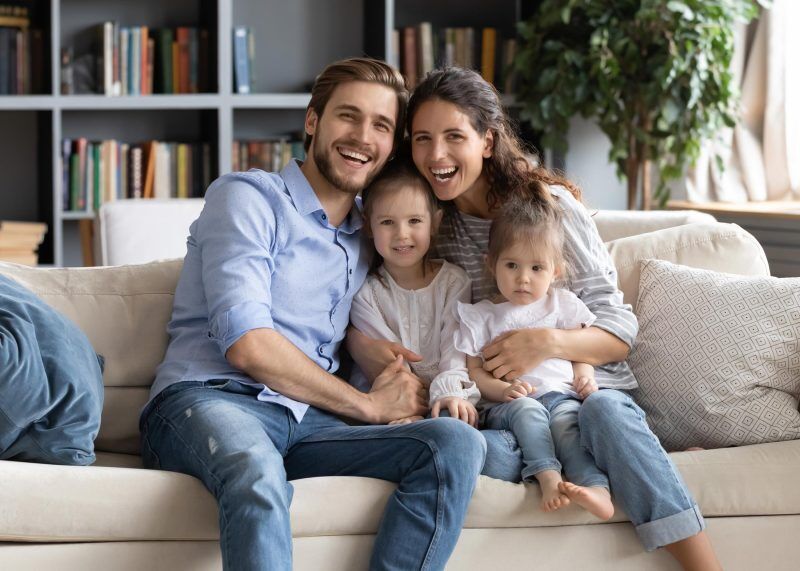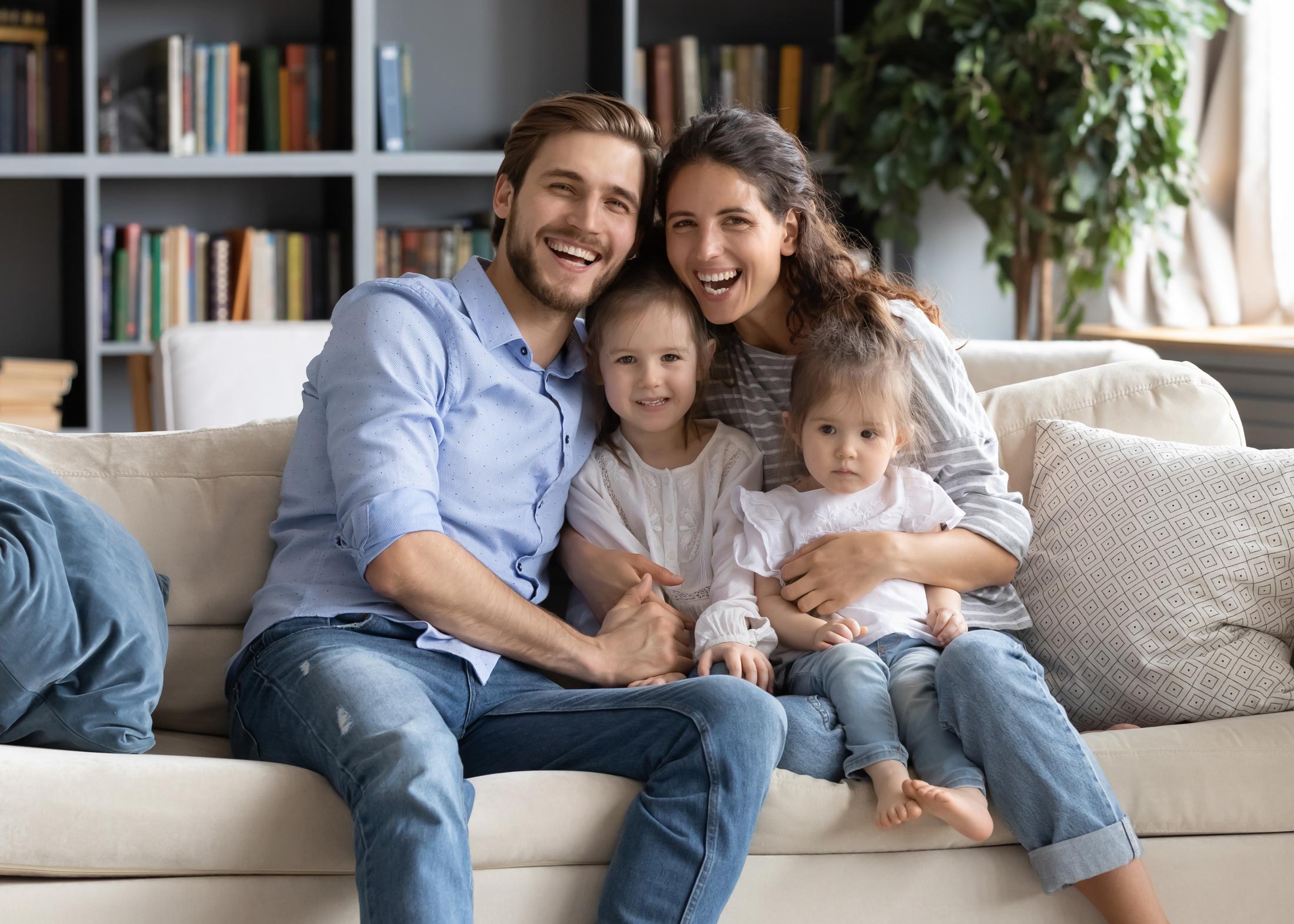 More on MyHome.Pro's
Total Home
Services
Top-Rated HVAC Repair and Replacement Services in DFW
Solutions that Guarantee Your Home Stays Cool As Long As You Need
At MyHome.Pro, we understand the urgency of an HVAC malfunction– especially during the North Texas heat. That is why we work quickly to get a certified and reliable technician to your door ASAP. We proudly offer the highest-rated services for repairing, replacing, or installing HVAC equipment. Our team has the perfect solution for your home, whether you want an old and inefficient system replaced or need minor repairs. Our technicians specialize in quickly and accurately diagnosing the most challenging issues and provide long-lasting, expert solutions that effectively solve your problem once and for all.
The specialists at MyHome.Pro can guarantee your home stays comfortable year 'round because we have complete confidence in the grueling training and certifications every one of our technicians has received. Our team lives and breathes HVAC, so we maintain precise knowledge and licensing to repair, replace, and install every type of air handler and ventilation system. Our services ensure you breathe cleaner and stay comfortable no matter what kind of appliance controls your air. The units we specialize in for both heating and cooling include:
Central A/C
Furnace Heating
Mini Split
Heat Pump
Commercial
To round off our air services, we offer repair and replacement services for your air ducts, insulation, ventilation systems, and air quality control. Having a more comfortable home is a delicate balance of managing the temperature, improving air quality, and saving money– MyHome.Pro can help you do all of those things!
HVAC Maintenance Services Extend Life Expectancy & Improve Air Quality
Cleaner Air Means A Happier Home
Having well-maintained HVAC is critical to maintaining good indoor air quality, reliable temperature control, and low expenses– as far as energy efficiency, repair bills, and part replacement costs– for many years—maintenance and tune-ups from MyHome.Pro effectively promotes health and efficiency in HVAC equipment because we ensure each component works optimally and in step with one another; prevent additional strain that increases energy waste and wear and tear; and monitor your system's functionality to ensure we catch minor irregularities before they become big problems.
When you choose MyHome.Pro as your preventative maintenance provider, you can rest assured that every inch of your air handling equipment is regularly cleaned and inspected. You will no longer have to worry about unexpected breakdowns or malfunctions because North Dallas' leading HVAC specialist checks every box.
Our maintenance specialists are highly qualified and licensed to maintain all types of appliances. We consider ourselves preventative experts because we emphasize functionality in our inspections. Everything must be working correctly and efficiently so we cover everything, including, but not limited to:
Inspecting
Each Individual Component
Part Lubrication Where Necessary
Air Ducts
Ventilation
Cleaning
Coils
Fins
Filters
Other Danger Zones for Debris Buildup
Checking
Wear and Tear
Refrigerant Levels
Pressure Levels
Circuits and Controls
MyHome.Pro Elite
Maintenance occasionally can boost HVAC performance for the time being, but regular, preventative maintenance from MyHome.Pro will increase your air handlers' efficiency, effectiveness, and longevity for the rest of their time. As a result, you will breathe higher-quality air, stay comfortable in your home year-round, and save money you've been letting slip through your fingers. To make the benefits of regular and preventative maintenance more attainable and encourage whole-home health, we have created the MyHome.Pro elite membership. This exclusive MyHome membership has many perks, including:
2 Complimentary HVAC
Maintenance Calls / Year
Free Pest Control Evaluation
Priority Service, Scheduling & Installation
Waived Service Fees
Health & Safety Inspections
The benefits of our Elite membership are endless and make it easier and more affordable than ever to get well-rounded, whole-home comfort service. Of course, preventative maintenance is just the tip of the iceberg, but it is enough to draw you in.
Learn more about our comprehensive maintenance services and then give us a call– we guarantee you will never need another home comfort specialist in North Dallas.
Plumbing
Services You Cannot Go Without
Find Everything From Leak Detection to Water Heater Installation
At MyHome.Pro, we take home comfort very seriously– especially when plumbing is involved. That is why we do our best to quickly and accurately diagnose issues in your pipes without sacrificing quality. As a result, all our work is done with the highest-grade materials and equipment, so you can rest assured that our solutions will be long-lasting and exceed your expectations.
Our team understands that plumbing problems are a headache and can occur anytime, so we're prepared to help you solve them wherever and whenever. Whether at a residence or in a commercial facility, our specialized technicians are trained, licensed, and insured to complete any plumbing problem you encounter.
As the leading full-stop home service provider in Dallas, Plano, and Carrollton, Texas, we offer many different plumbing services you are going to need at one time or another, including:
Pipe Inspection – Diagnosing piping issues independently is challenging, but not with help from MyHome.Pro. Our team uses state-of-the-art camera technology to detect problems accurately without invasive excavation tactics.

Rooting Services – Clogged drains can lead to all kinds of problems if left unattended. Once sewage backs up into your home, you have a complicated and expensive problem to handle. Rooting services from MyHome.Pro, can help you avoid these headaches as we quickly and efficiently break up the issue before it worsens.

Water Leak Detection & Repair – Unless your pipes leak somewhere obvious, they are difficult to locate. The most challenging aspect is that they are usually in places you cannot see directly. Choose the team at MyHome.Pro to come in and take a look. We use advanced technology and resources, such as acoustic listening devices and heat sensors, to efficiently locate the leak's source and develop a repair strategy.

Water Pressure Maintenance – Problems with water pressure– while frustrating– are not typically pressing issues. However, poor water pressure can act as a symptom of deeper plumbing problems. As the leading home service provider in North Dallas, our team can identify the cause and offer affordable solutions that solve your problem long-term.

Hydro-Jetting – Getting rid of the most difficult clogs is easy with Hydro-jetting services from MyHome.Pro. This service uses high-powered water to break up dense clogs that have resisted other removal methods.

Water Heater Repair – A cold shower is no joke and the technicians at MyHome.Pro don't find broken water heaters very funny either. With our services in hand, you can rest assured that we can find an effective solution to your problem in a timely and cost-effective manner so that you do not have to be without hot water any longer than necessary.

Water Heater Replacement – If we cannot repair your water heater, our team will take the time to sit down and formulate a plan for how to proceed. We can advise on the perfect appliance for your needs and perform all the replacement or installation work needed to restore hot water in your home.

Water Softener Replacement & Installation – Hard water is more than a nuisance; it is destructive and damages every piece of plumbing it comes into contact with. Whether it's the pipes, fixtures, faucets, water heater tank, dishwasher, or even your washing machine, hard water causes mineral buildup. These minerals lead to corrosion, rust, leaks, and cracks but are easily avoided. Whole-home water softeners remove harmful minerals before they ever have the chance to enter your plumbing system and can increase the life expectancy of home appliances by 7 to 10 years in congruence with preventative maintenance.
The Premier
Pool Services
of North Texas
Full-Stop Pool Cleaning & Maintenance in Dallas, Texas
Dallas pool services have never been faster, more effective, or more balanced than they are with MyHome.Pro's liquid sparkle pool service. We have managed pools for thousands of Dallas homeowners and cleaned over a million in our 40 years of operation. Our specially formulated liquid treatment replaces the typically problematic chemical tablets and granular alternatives. Instead, our certified and experienced technicians can give our clients "picture-perfect" pools through regular care, careful monitoring, and a safe chemical balance for your family and pool. In addition to being better for your family, it is also better for the environment, so you can rest assured you are making a difference–even if you're just lounging on a floaty.
Depending on your service needs and budget restrictions, we have various pool service options. We are known for The Sparkle White Glove Service treatment, where all you have to do is maintain the right water levels and let the pool equipment operate as scheduled. We come by weekly to ensure everything is correct and in place. We also have chemical-only treatments, pool safety services, and equipment repair and replacement.
For more information on our industry-leading pool services and solutions, call us at 972-474-8684.
Protect Your Dallas Home From Intrusive Guests
Pest Control
Services that Keep Rodents Out And Your Home Air Tight
No one likes having unwanted visitors, especially when they carry harmful bacteria and diseases. That is why MyHome.Pro is proud to offer pest control services guaranteed to keep your home safe and sanitary, even in hard-to-reach places. Our technicians can effectively clear your home and prevent rodents, insects, and vermin from entering by sealing entrances, installing barriers, and establishing regular visits. In addition, our technicians are skilled in recognizing the signs of pest infestation and provide solutions that protect your home long-term.
North Texas is home to many different populations of invasive forms of wildlife due to our long hot summers and high humidity levels. These factors make our homes attractive places for various pests to nest. Contact our team if insects, pests, and unwanted house guests are wreaking havoc on your life. We have pest control solutions you can count on to work. We take pride in offering affordable solutions to our customers and look forward to working with you.
Appliance Repair
Solutions for Complex Equipment Malfunctions at Home
Quick and Reliable Service in North Dallas
Home appliances have become such a significant part of everyday life that we often take for granted. They ease the burden of your chores, sometimes automatically, so that you do not have to toil needlessly but can focus your energy on what is most important to you. Unfortunately, however, these machines break down occasionally and will often take your productivity with them.
If you want to take back your time with quick repairs, efficient work, and guaranteed customer satisfaction, call MyHome.Pro for all your appliance repair needs– we can have those appliances up and running quickly. Our team of experienced and highly trained technicians can repair all major brands of home appliances, such as Kenmore, LG, Samsung, Whirlpool, GE, and others. They are also certified for a variety of home appliance repairs, including:
Refrigerator
Freezer
Dishwasher
Microwave
Ice maker
Ovens, Ranges, and Stoves
Grill
Washers and Dryer
Garbage Disposals
Garbage Compactors
Ventilation Fans
Wine Coolers
Our team is happy to support you with appliance repair for any area of your home causing trouble. We understand the importance of these machines in daily life, so we pull out every stop to ensure you're satisfied with their functioning in an efficient and timely manner.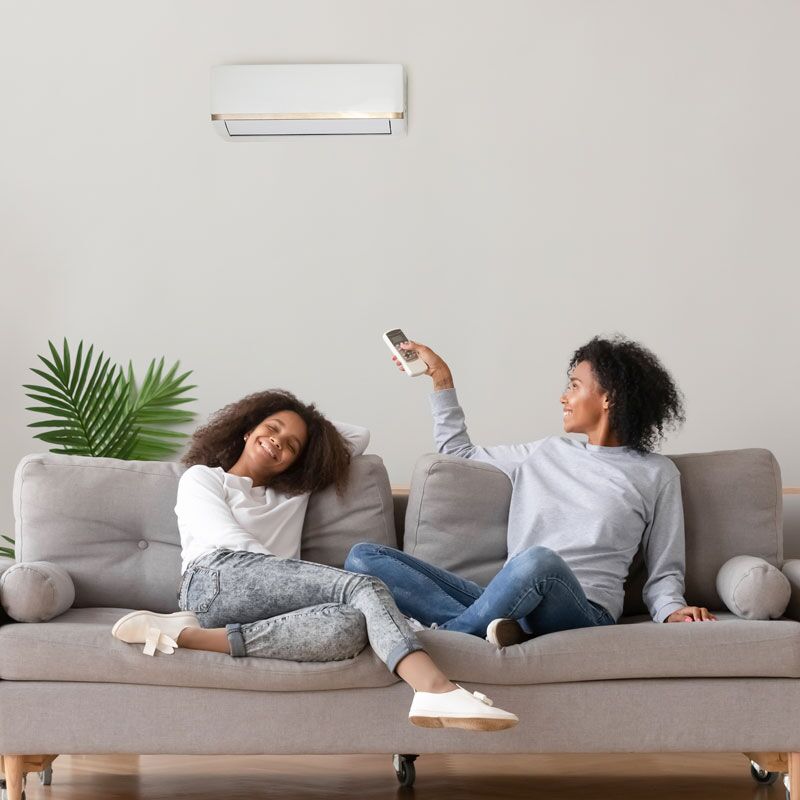 Comprehensive Home Comfort Services in Dallas
Connect with MyHome.Pro for the Best in HVAC & Home Comfort
No matter what kind of attention your home needs to continue operating efficiently– whether it concerns HVAC, plumbing, pool service, pest control, or appliance repair– you can count on MyHome.Pro to have all the necessary resources and experience to quickly and meticulously address your concerns. As a total home management service provider, you can be sure that we know comfort and are committed to helping you maintain it.
No matter what you need to enjoy your residence, we have a service that will exceed your expectations and leave you eager for another maintenance issue to arise. So connect with us today for a free consultation or give us a call to say hi– it never hurts to have an HVAC specialist or plumbing company in your back pocket.
Either way, we look forward to working with you!